Pave Diamond Necklaces and Earrings - Edgy Elegant Jewelry
Mixed Metal Ruby Diamond Earrings - Victorian style earrings with diamond balls and ruby teardrop gemstones.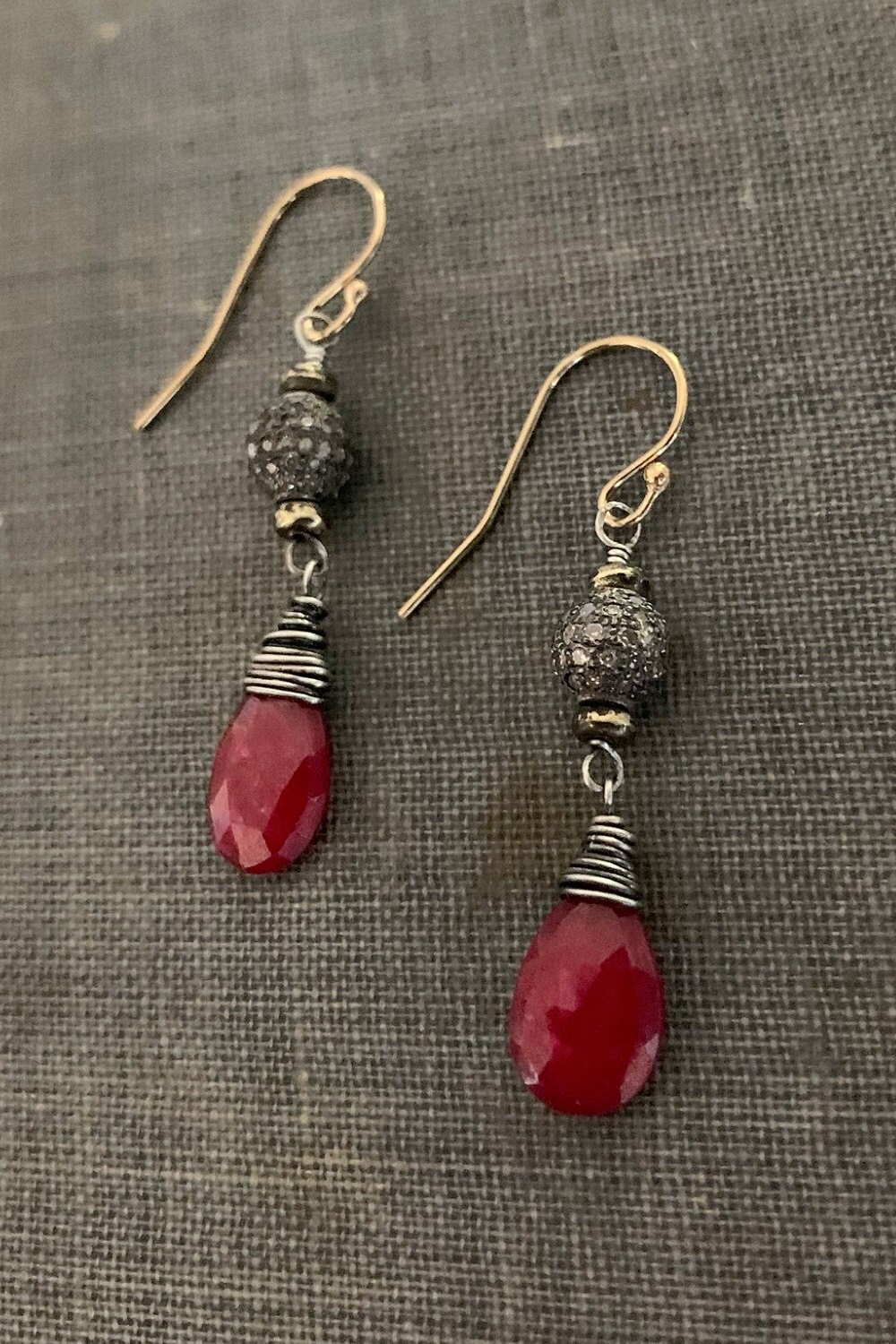 Pave Diamond Disc Necklace - Delicate oxidized sterling silver ball chain with diamond encrusted round disc pendant.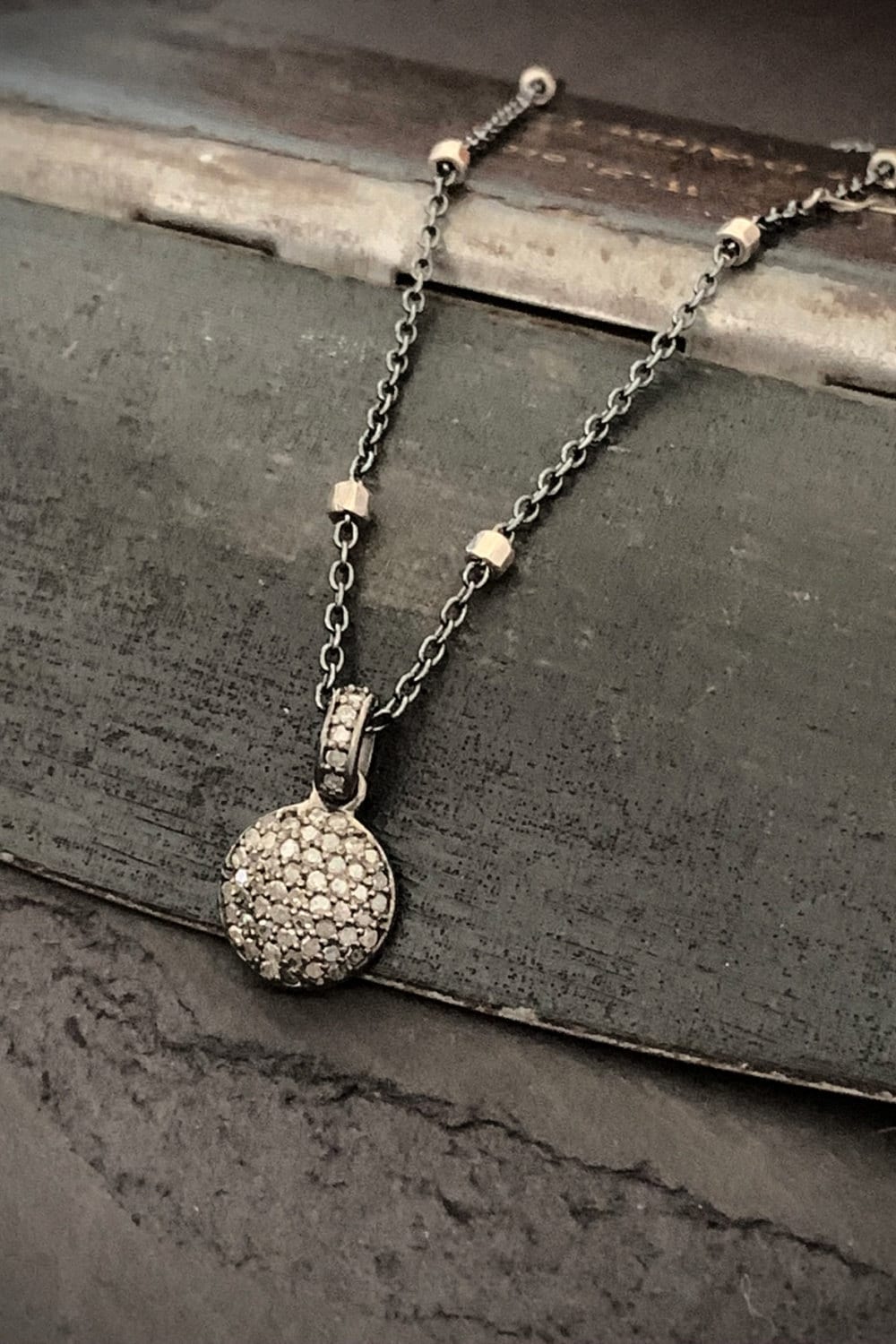 Pave Diamond Maltese Cross Necklace - Sterling Silver Layering Necklace - simple cross necklace perfect for everyday wear.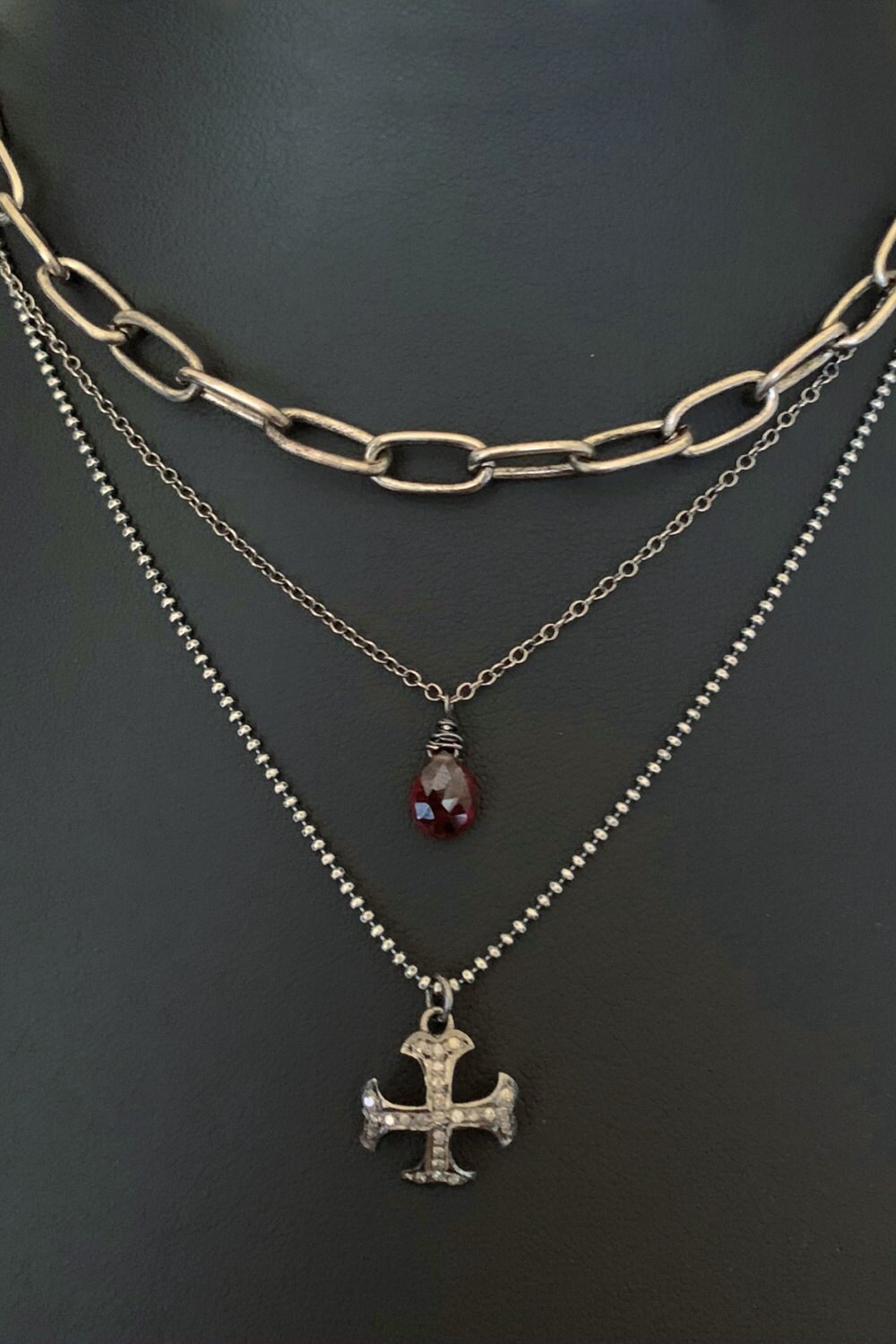 Pave Diamond Spike Earrings - Oxidized Sterling Silver Diamond Dagger Earrings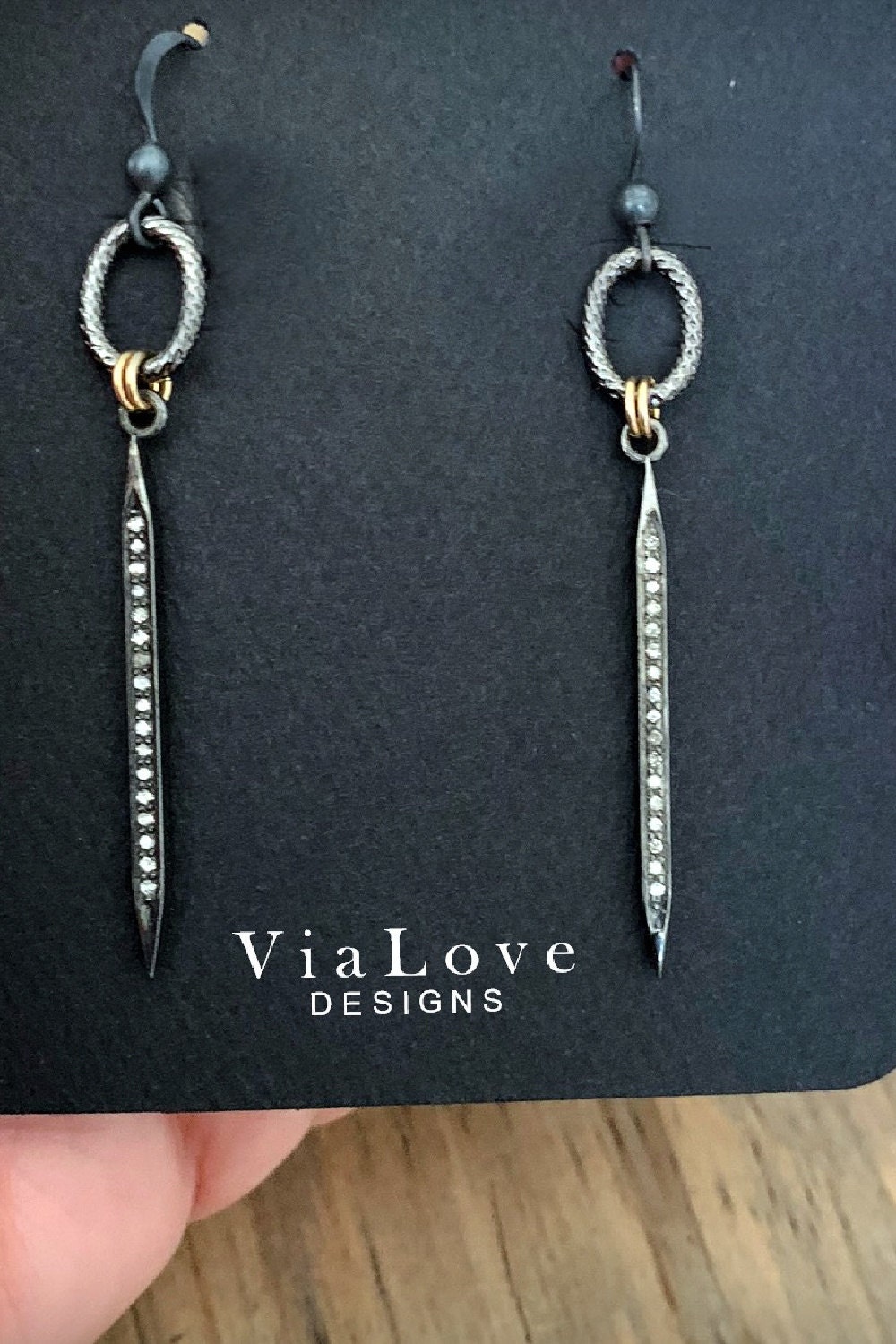 Tiny Sapphire Bead Diamond Spike Necklace 
Beautiful dark blue tiny Sapphire beads are wire wrapped rosary style.  A diamond spike gives this necklace an up to date modern vibe.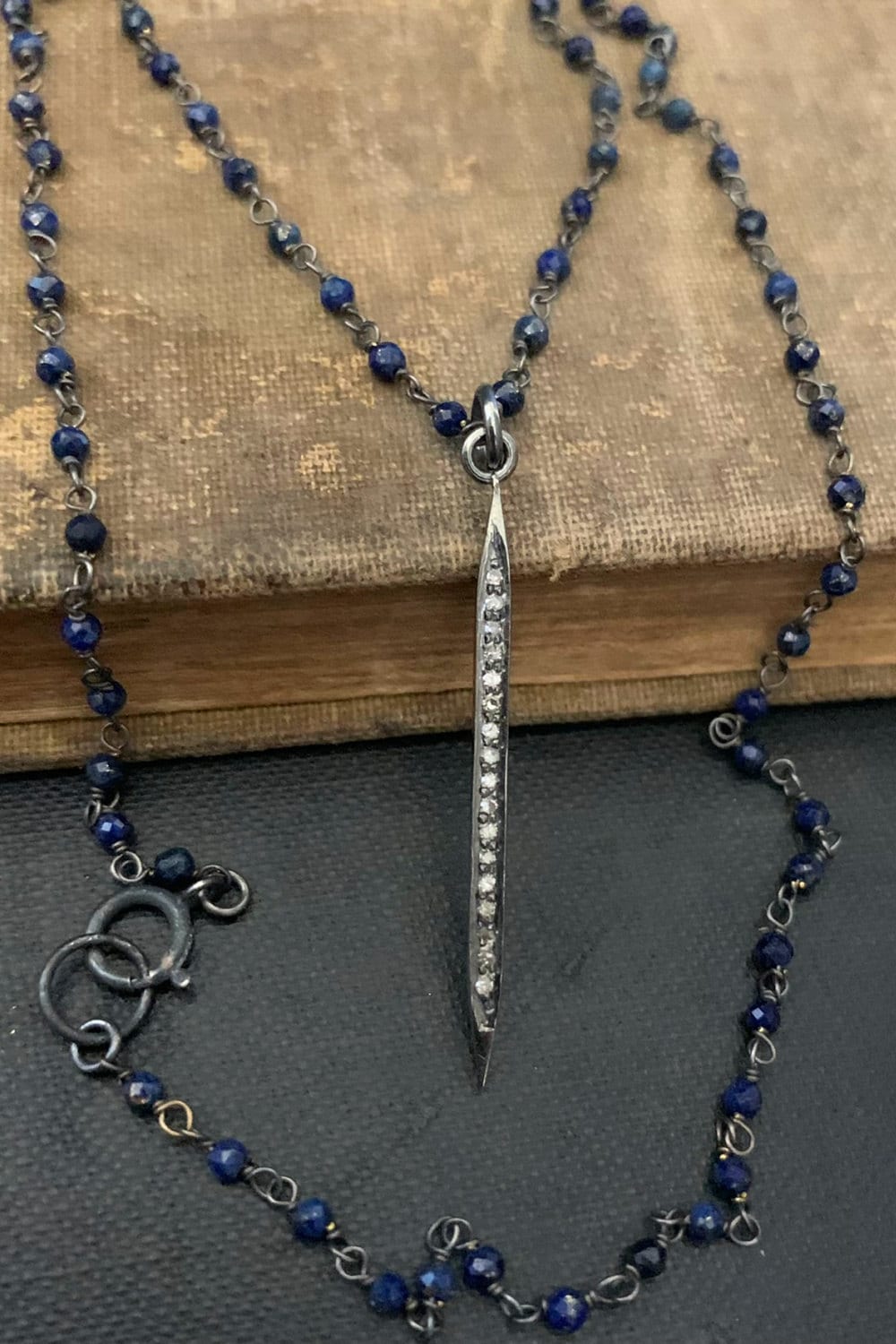 Diamond Starburst Toggle Clasp Necklace - Mixed metal edgy necklace